Diamond Wire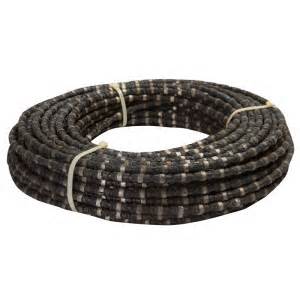 Diamond Wire is used in a wire saw machine, there are two types of wire saw machines, continuous "endless or on a loop" or oscillating.
Diamond Wire can have just one strand or many strands braided together. When in the wire saw the abrasive action is used to cut the materials, the machine is often lubricated with either water or oil to keep things running smoothly.
A Single Strand Wire can be used to be roughened to be abrasive, abrasive compounds can be bonded on to the cable or Diamond impregnated beads can be threaded on to the cable they are also know as "spacers".